42-1270 Servo Buddy
If you have a DUCATI 959 that is USA SPEC,

CLICK HERE

for 42-1650
Description
Spare Parts
Q&A
Fitment
Servo Buddy is the #1
solution
to the common problem of determining what to do about the factory exhaust valve and servo motor system when they are removed. The Servo Buddy is a must-have when switching to an aftermarket exhaust- and even works great with a factory system if you want to eliminate the servo motor and fix the exhaust valve in the open position. When you add a Servo Buddy to your bike:
FI servo motor fault codes are eliminated (unless they were present before installation)

Servo motor can be removed
Plug and play installation (IMPORTANT: Install the Servo Buddy before turning your bike on to avoid a stored fault code)
No cutting or wiring- so your bike is easily reverted back to stock
Valuable space is freed up and you get considerable weight savings
Servo Buddy allows for complete elimination the servo motor- valve & cables. Utilizing the Servo Buddy improves reliability by eliminating issues when the factory servo motor gears stripping out or the motor burns up.
Small and lightweight
Extremely reliable
Backed by a 1 year warranty from Skutr.net
Customer Reviews
100
reviewers would recommend this product
Write a Review
Ask a Question
I recommend this product
Servo Buddy
So so easy. Get rid of that servo! Plug this is BEFORE startup. No codes No engine light Too easy
09/16/2022
Paul A.

United States
I recommend this product
Great sound
Very easy to install. First class high quality wiring and water tight housing. The sound from the exhaust is much raspier. I love it. No power loss either. Fast shipping too. They must have units placed in the US since I received it quickly.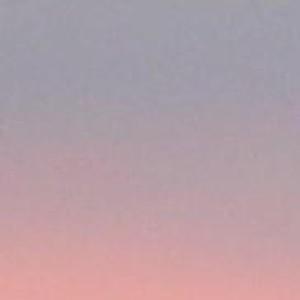 HA
09/12/2022
Henrik A.

Norway
I recommend this product
Works perfectly
Works perfectly on my european GSR 750. The FI error code is gone, and the engine behaves as normal agian. The shipping from US to Norway was blazingly fast! Great work guys!
08/29/2022
Douglas H.

United States
I recommend this product
Easy install and does what it says
I installed this to head off future problems with the exhaust flap. Removal of the solenoid and then plugging in this dongle was very easy. No fault codes were created with this install. I believe my BMW R1200GSA LC is more responsive now that the exhaust flap is stationary in the open position.
07/25/2022
Alan B.

United States
I recommend this product
This works great!
Works as advertised, no complaints. Completely removed the exhaust servo, and this took care of that obnoxious FI light.