Adjustable Front Under Fork Stand
Description
Spare Parts
Q&A
Fitment
All stands are the same right? Not exactly. We interviewed top mechanics and asked them what they feel are the most important features in a stand. The overwhelming responses were: low lift effort- clearance for working- and wheel design (for ease of rolling and stability). We incorporated these features into our full-range Woodcraft Wheel Stands- all proudly built in the USA.
NEW KEY FEATURES:
Adjustable Lift Height for easier wheel changes and lower lift effort. 9 3/4"" at lowest setting- 11 3/4"" at highest point
At its widest setting, the outside of the pad is 10 5/8", at narrowest setting 9 3/4" is the width.
10 Second Removable Uprights easier transport - take up less room in the truck
Quad 5"" inch wheels for smoother rolling and more stability
LOW LIFT EFFORT
A stand is your most frequently used tool. Woodcraft stands are engineered to ensure our stands lift with low physical effort without sacrificing stability or work space.
STABILITY
Woodcraft stands provide the highest standard in the Industry for our stand wheels. The quad 4" wheels are unmatched for both stability and their ability to roll smoothly over rough surfaces.
GUARANTEED FOR LIFE
Top quality craftsmanship allows Woodcraft to guarantee all of our stands against defects in material or workmanship. We feel that our stand is a tool that should last a lifetime and we guarantee it.
UNDER CALIPER MOUNT
Customer Reviews
Write a Review
Ask a Question
10/12/2022
Leslie M.

United States
I recommend this product
Excellence, of course.
I had and rear Woodcraft stand and needed a front stand. Perfect, as expected.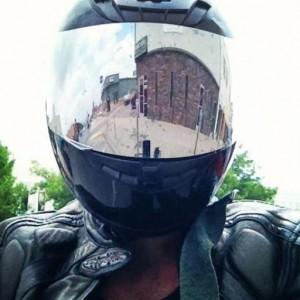 TC
09/09/2022
Turin C.

United States
I recommend this product
These things are awesome!
Dude, these things rock! The adjustment is secure and straightforward. The fact that I can add triple tree lift down the road and that they lift the bike quickly and securely, I couldn't be happier!
08/31/2022
William F.

United States
I recommend this product
Love these Stands
These are totally pro built stands, rugged and quality. Very effective and safe in raising the bike. I worked with Tim, he is awesome, and the shipping is fast. No issues. I am a Woodcraft fan.
06/28/2021
Anonymous

United States
I recommend this product
great workmanship, great service
I'll be honest, wasn't sure whether to get a Pitbull of a Woodcraft. I ordered a rear stand from Pitbull, a front from Woodcraft. The Woodcraft shipped immediately and got here in 3 days. The Pitbull never shipped. Waited 12 days, then cancelled the order. The Woodcraft proved to be perfectly engineered, high quality, and satisfactory in every way. I'll be buying a rear from them.
10/27/2020
Jeff B.

United States
I recommend this product
Woodcraft Rulz
Always good stuff.