22-0105 Front Stand with pin
Description
Spare Parts
Q&A
Fitment
All stands are the same right? Not exactly. We interviewed top mechanics and asked them what they feel are the most important features in a stand. The overwhelming responses were: low lift effort- clearance for working- and wheel design (for ease of rolling and stability).
We've incorporated all these features into our full-range Woodcraft Bike Stands- all proudly built in the USA.

STABILITY--
Woodcraft stands provide the highest standard in the Industry for our stand wheels. NEW QUAD 5" wheels are unmatched for both stability and their ability to roll smoothly over rough surfaces.
NEW UPPER HOOP--
We've redesigned the upper hoop so now it provides an easier installation of the stand into the triple tree with a much better fairing clearance.
STRONGER and LIGHTER--
1.5" OD base handle allows you lift the stand with low physical effort without sacrificing stability or work space.
INTEGRATED AXLE AND HARDWARE HOLDERS--
Keep your axle and hardware off the floor and from rolling around in the dirt.
INTEGRATED RADIAL MOUNT CALIPER HANGERS--
Keep brake calipers from dangling and pressure off of them during wheel changes.

NOTE: Height adjustment ranges from 28"-32.75"
13MM PIN
15.5MM PIN
15MM PIN
16.5MM PIN
17MM PIN
18MM PIN
19MM PIN
20MM PIN
21MM PIN
23MM PIN
24MM PIN
27MM PIN
Customer Reviews
Write a Review
Ask a Question
06/23/2021
RODNEY T.

United States
I recommend this product
Front stand
This item is being compared to a pit bull front stand. I love how much lighter this front stand is compared to pit bull and also this stand folds smaller and easier to store then pit bull. I also love that the pin does not have a small screw to lock it into place.
11/26/2023
Edgar R.

United States
excellent
great quality and easy to use.
11/22/2023
Marek M.

United States
It works well.
This item was a replacement for the under forks/with pins thar had a manufacturer's defect. I am well pleased with the upgrade & the customer service I received.
09/27/2023
Jeffrey A.

United States
22-0105 Front Stand with pin
More vertical adjustability would be useful. For my Yamaha XT225 dual-purpose bike I had to use blocks under the stand to get the front wheel off the ground. Otherwise good.
09/29/2023
Woodcraft Technologies
We do sell an adventure bike stand that gives more vertical adjustability. https://woodcraft-cfm.com/collections/front-stands/products/22-0106-front-stand-with-pin We can also sell the uprights so you can make your existing front stand into an adventure bike stand. Give us a call if you'd like to order those parts, they aren't currently listed on the website.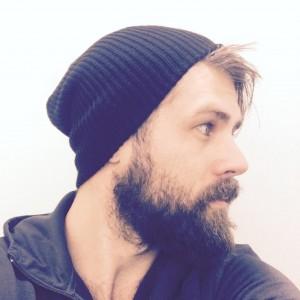 DD
09/27/2023
Danl D.

United States
Easy-peezy front wheel squeezy
I run a tight ship on track days. The low-sitting profile and removable components make it easy to pack and go. It even works as a front wheel stand!