71-0455SS Yamaha R1 2020-23 Supersport Kit
September Sale
Kits include FREE SHIPPING and
FREE DZUS FASTENERS !!
Description
Spare Parts
Q&A
Fitment
Armour Bodies bodywork has award-winning fit and finish that took the industry by storm when Armour Bodies scored among the leaders in every single category in the Roadracing World bodywork comparison. This bodywork was rated to have exceptional fit- the highest durability and was #1 in surface finish and flexibility.

Armour Bodies is top quality bodywork that is made with unique resin derived from the Kayak racing industry- giving it the ability to withstand the rigors of the racetrack. We use only large sheets of fiberglass with minimal use of mill fiber - giving the part the best possible structural integrity. Each part is then hand sanded- individually fit together and finished in a high quality primer that is ready for paint after a light scuff. This bodywork will save you time and money every step of the way. The labor we put into the finish can save over $100 in prep time over other brands- as your painter will only have to give the bodywork a scuff before painting. The toughness of our large sheet fiberglass design together with our unique resin can help keep you on track after a fall - many riders are done for the day after cheap bodywork is left in shambles on the side of the track. Finally- our resin is fully compatible with commonly available fiberglass repair kits- giving your repairs much more strength and reducing the likelihood for the delamination common in repairs of other premium bodywork brands.

This kit includes rear seat foam for the fail that sits in front of the data logger box cutout. NOTE: To create a superbike kit please choose to add our Superbike Seat Base (71-0454SSB) during checkout.
1
71-0454TSK Yamaha R1 2015-19 Supersport Tail Mounting Kit
1
71-0454TSS Yamaha R1 2015-22 Supersport Tail
1
Yamaha 2020-22 R1 Pro Series SuperSport Bodywork Base Kit
Customer Reviews
Write a Review
Ask a Question
12/20/2021
Anonymous

United States
08/28/2021
Anonymous

United States
I recommend this product
2018 GSXR 1000
Overall experience was great. The fit was spot on. Great product. Also shipping from woodcraft very quick.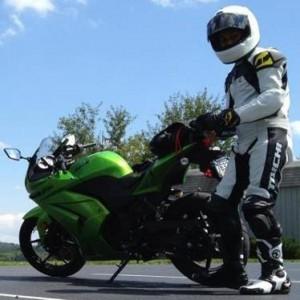 RP
07/09/2021
Rahul P.

United States
01/21/2021
Saylor

United States
I recommend this product
Excellent quality
This is excellent track bodywork. Excellent fit and finish and most importantly, a great value for the money. Highly recommended. Will buy again if necessary.