12-1790 KTM DUKE790 2018-20, DUKE890 2020-22 Clipon Adapter Plate
Description
Spare Parts
Q&A
Fitment
Our KTM 790 / 890 adapter plate bolts directly to the stock handlebar mount keeping all of the stock clearances - while putting your hands in a more natural position. This setup allows the use of multiple risers giving you the ability to custom tailor the bar height for optimum comfort.


Each plate is machined from tough billet aluminum giving your bike a custom look while making them much stronger than the stock handlebars. The handlebar tubes are kept as separate pieces allowing for inexpensive replacement in the event of a crash.  
Our exclusive design will set your bike apart at the race track or your local bike night.


NOTE:
The Street setup runs the riser in the "Up" position. This will accommodate the headlight and turn signals.
The Race setup is 1" lower and runs the riser in the DOWN position. In order to maintain tank clearance and help with front end feel under race conditions. The race setup include a 10mm spacer kit for the riser.  
Customer Reviews
100
reviewers would recommend this product
Write a Review
Ask a Question
08/01/2020
Stef S.

Belgium
Nice overall fit & quality
Easy install if you're a bit handy around a bike. Nice quality fit and finish. For me not being tall it gives a better feel with bike without having an extreme "race position". Last but not least imo the Duke looks better ! Direct contact with Eric and his crew resulted in a quick delivery overseas with the correct shipping estimate. Happy customer here in Antwerp, Belgium
04/28/2022
Jake Y.

United States
I recommend this product
Better look and more comfortable if you have longer arms
It wasn't too bad of an install. Just have to work with your brake and clutch lines a little.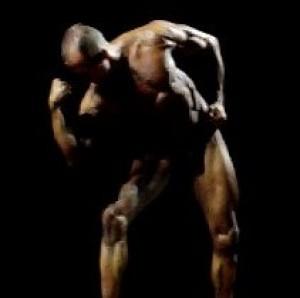 GG
07/27/2021
Gregory G.

United States
I recommend this product
very nice improvement in looks
directions were great - product quality is good. I found a step by step in a message board that also provided a lot of help in figuring out how to remove the controls. the clip-ons definitely give the Duke a more sporty or even retro-cafe racer look. I'm on the standard setting and while it gives me about another 2" of lean it's not the racer lean and I'm still comfortable. Even the standard setting does change the handling characteristics of the bike (more than I thought).
04/29/2021
Fredrik A.

United States
Great kit, terrible hardware
The kit itself is beautiful and works great. I will say the Race config didn't work for me due to binding of clutch cable, brake line, and interference with the turn signals. If you have a dedicated track bike and can remove some plastic around the instrument cluster I'm sure it'll be great. The Street config fits great for me, much better feedback from the front and turn-in is more stable and sportbike like, without resulting in an uncomfortable riding position. The supplied bolts are terrible. I mistakenly over-torqued the bolts to mount the clamp to the stock bar risers, and they rounded the heads immediately trying to loosen them. I'm talking 25 ft. lb vs. 18, it's not like I went crazy tightening them, but they gave up right away. I had to drill them out and replace with sturdier bolts from the hardware store. Same with the bolts to mount the risers to the clamp, very soft and I'm afraid to reposition them for fear of rounding the heads. But aside from that the kit is a big success!
03/28/2021
Sean W.

United States
I recommend this product
Improved Handling
So far I'm liking the change. For my riding style I feel I have quite a bit more control. I find looking over my shoulder more confident inspiring as I feel LESS like I'm turning the bars as I look. I can also feel more weight on the front tire in corners and it feels LESS like I'm steering from the back seat. I've been road cycling/racing for the last 15 years, so the clip-on position doesn't even come close to my definition of aggressive. Installation was cake, bike looks far better than stock, money well spent IMO.